Last month, we welcomed our new intern Alessandra Reguera Hawa. Currently in the third year of her bachelor's degree in International Business, Alessandra is eager to learn more about our exciting industry. Find out how she fared in her first month:
"Even though my activities are mainly focused on assisting the entire administrative area, I'm learning so much about the industry too. In addition to reviewing import documentation, sending invoices, and calculating taxes, I am also getting familiarized with the aeronautical language and ICAO airport codes. For example, today I learned about two common types of insurance: civil liability insurance and the so-called Casco insurance, among other things. It's an exciting industry!"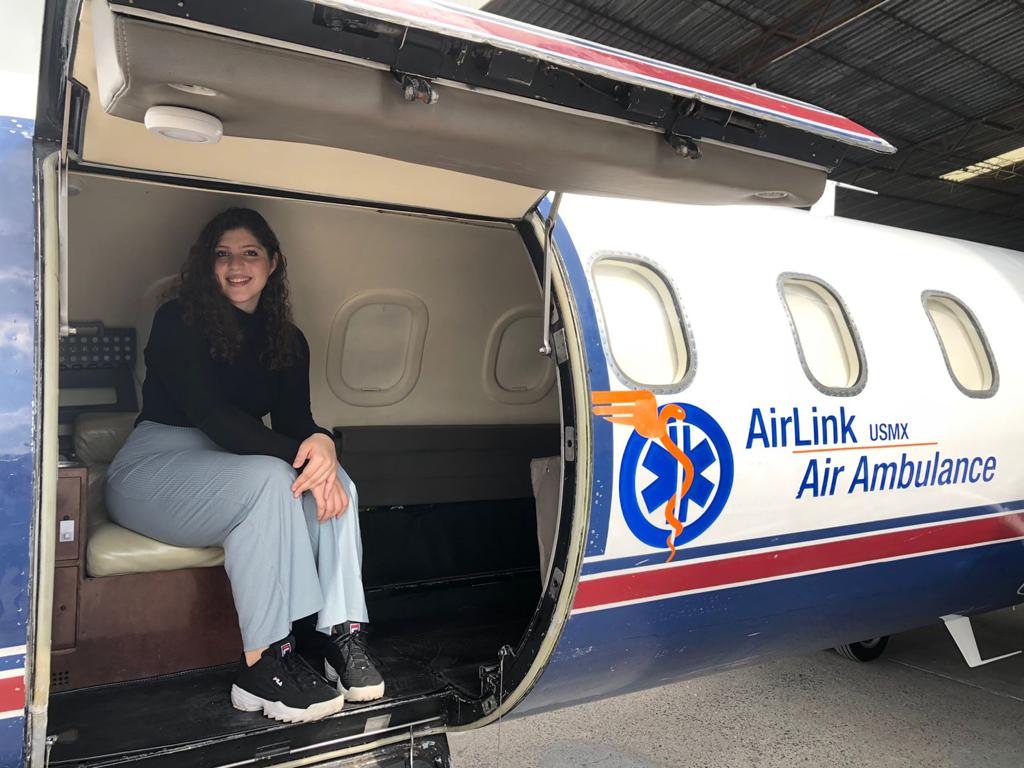 Alessandra walked in at the right moment: all personnel from AirLink participated in the yearly Safety Management System training. She learned the importance of our Safety Manual and how she can actively engage in decreasing risks and accidents. "It's definitely not something they teach you in school. Without a good internal process and teamwork, coordinating a flight would be impossible."
We're very happy to have such an ambitious student like Alessandra on our team, as she is also determined to contribute to AirLink. Her project concentrates on identifying the company's areas of opportunity. "I'm determined to put into practice what I've learned at the university and hope to be a valuable asset to the team. I'm convinced that identifying and solving problems, no matter how small they may seem, can generate a huge impact on the company's profitability."
It's great to work with future generations on our team, as we can learn much from each other. Alessandra's organizing skills and her way of managing digital resources are noteworthy. She's a meticulous planner and a pleasure to work with.