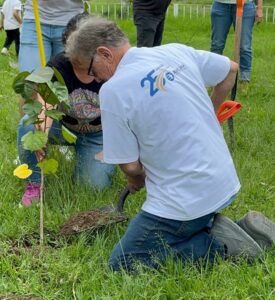 AirLink Air Ambulance marks 25 years of lifesaving service, and we're celebrating this milestone by giving back to the environment. On the 5th of August, in collaboration with the local government, we planted trees in Parque La Cardona, a symbol of our ongoing commitment to community and nature.
This act of planting trees not only commemorates our journey of a quarter of a century but also resonates with our core values of compassion and responsibility. Our team came together to contribute to a greener future, reflecting our dedication to both human lives and the planet.
Join us in celebrating this unique milestone and our shared pursuit of a healthier, more sustainable world.